Another austere religious scholar killed at direction of Trump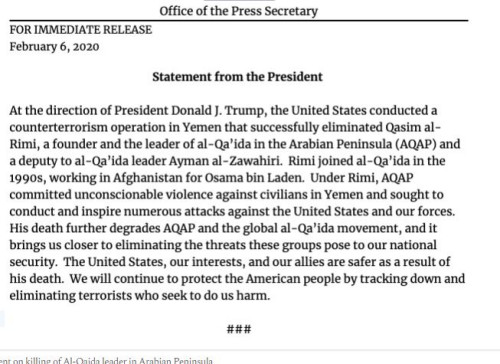 The Trump administration should be congratulated for killing Qasim al-Rimi, a founder and the leader of al-Qaida in the Arabian Peninsula (AQAP) in Yemen. AQAP is one of the deadliest al-Qaida affiliates in the world, and his death makes America and its allies safer.

" My message to terrorists is clear: You will never escape American justice. If you attack our citizens, you forfeit your life.".
~POTUS 45