Border Patrol threw away migrants' belongings. A janitor saved them...
carolb_w_fl_coastal_9b
(zone 9/10)
...and photographed them.

This is extremely disturbing. Bibles and rosaries? Insulin? Toothbrushes? All deemed "nonessential"?

From December 2, 2019. Apologies if this is a repeat, but I just learned of it:

latimes.com/entertainment-arts/story/2019-12-02/tom-kiefer-exhibition-el-sueno-americano?mc_cid=c997aea359&mc_eid=94d0bec77b

"...These items were all seized from migrants and asylum seekers trekking through the desert in an attempt to cross the U.S.-Mexico border. Deemed potentially lethal or nonessential by border officials, the medications were thrown away, along with other personal belongings, during the first stages of processing at a U.S. Customs and Border Protection facility in southern Arizona....
...One of his first vivid memories from the job was seeing the canned food that the migrants carried. In his first two years on the job, agents collected the cans and brought them to a local food bank. But under new leadership, they were told to stop donating the food.
"For the next two years, I witnessed all this food being needlessly thrown out," Kiefer said.
After asking for permission to collect the food again, he came into contact with other belongings.
The first items to pull Kiefer's attention were 15 to 20 toothbrushes. At the time, he didn't think about photographing them. He just felt compelled to remove them from the trash. "When I started seeing a rosary, or a Bible, or a wallet, I realized that no one would believe me if I had not collected these items."..."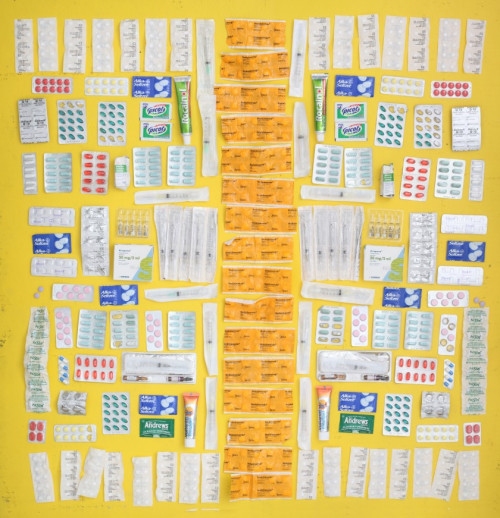 And I've been catching up with ThisAmericanLife.org episodes. This one from November 2019 takes a look at some of the less reported issues going on at our Southern border...
Full episode:
https://www.thisamericanlife.org/688/the-out-crowd
Segment about asylum officers that is most disturbing, IMO:
https://www.thisamericanlife.org/688/the-out-crowd/act-one-4
Article to which the above segment is linked:
https://www.latimes.com/politics/story/2019-11-15/asylum-officers-revolt-against-trump-policies-they-say-are-immoral-illegal