RIP CHP Officer Andre Moye more senseless gun violence
VedaBeeps SoCal 9b/10a
(9b/10)
https://www.google.com/amp/s/www.pe.com/2019/08/12/riverside-shooting-involving-chp-officer-is-investigated/amp/ 

This is local for me, just a couple miles from my house, so we've seen a lot of cell phone video on local sites. The officer pulled a man over, determined the vehicle would be impounded and called in for a tow. The man walked back to his truck, retrieved a large gun, walked to the patrol car where he stood directly in front of it and opened fire. I won't post links to those videos because they show Officer Moye being killed and the other 2 officers being shot But there is also police video from the helicopter. It's horrifying.

When my DH got to work this morning they were handed this: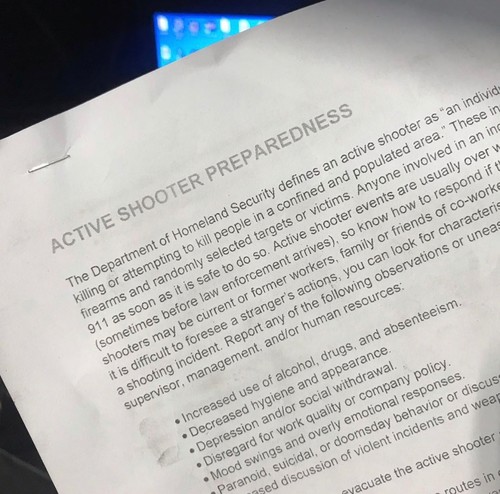 Welcome to the new America where it's likely people will express displeasure with a situation by shooting people.