FOTESS: November – Early December "Christmas Stocking Exchange"
FOTESS requires that you be a member in order to swap with this group. FOTESS stands for Friends of the Earth Simple Swaps. For more information about membership contact me Jeanne (sandlapper_rose) or Lisa (PaperFinch). Our other "membership lady" can't access Houzz right now so try me or Lisa if you want information about membership.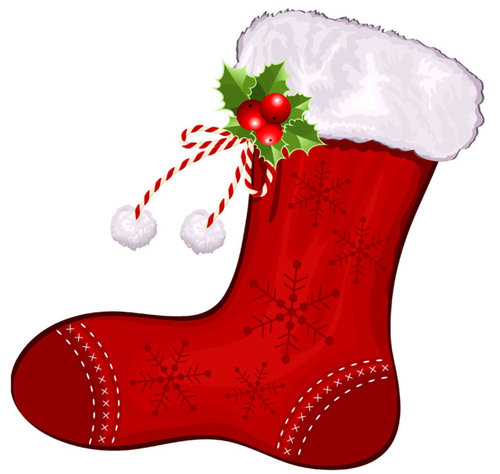 Our theme for this month "Christmas Stocking Exchange" will carry over into December. Shirley (sjc48) was signed up to be hostess for December but I don't know if she will have access to the group by then so I just "spilled over" a bit into December. If Shirley is back in touch for December, she will likely host a Christmas card swap so I think we can manage both if she wants to be hostess for that swap. Otherwise, we will just continue to chat on this same heading in December.
Please sign up for this swap by Nov. 10 and mail your package by Dec. 8. That deadline should allow you to send your package at a slower speed (and at less cost) if you like. The stocking can be any kind (bought or made) and should be about 8 – 12 inches in length. When I say handmade, anything goes. Do something fancy or make it out of anything even kraft paper and glue or gift wrap and decorate it a bit. Just make it stocking shaped. No one will judge your artwork. As for contents, again – of your choice: garden related things can include bulbs, garden magazine (even one from earlier in the year), garden gloves, cookies, candy, seeds, note pads, pencils, markers, individually wrapped tea bags, etc. Make sure to pad things adequately if something might break. There can be non-gardening items as well.
Once I match partners, if you want your partner to open her stocking as soon as it gets there, you can let her know. I say this in case there is something perishable or something she might want to use to prepare for the holidays … or you can ask that she wait to open it on Christmas or Christmas Eve. Include your return address on the package so each person can post when her package arrives.
If you don't celebrate Christmas but want to participate, let me know and the stocking can be sent with a winter theme.
Later in November, I'll post a heading for people to sign up to be hostess for each month in 2019. Please consider helping out.
I want to participate! I love Christmas stockings.
Whether you sign up for the swap or not, watch for our fun holiday games!