The Girther conspiracy
Something seemed wrong with that press conference supposedly confirming tRump's height and weight. I thought this Dr Ronny was about to declare this guy in the best physical shape of any man alive. Halle Jackson, one of my favorite reporters, asked tRonny about his waist size, but to no avail.
Others are now comparing humpty tRumpy's claimed height/weight to various professional athletes, and well. it looks like tRumps weight was fudged.
Same height, same weight? Really?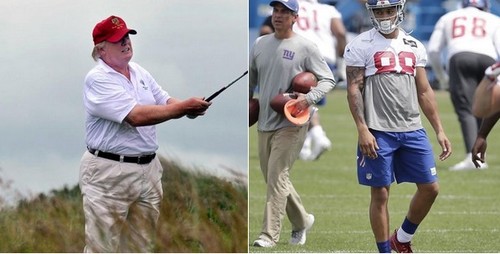 And one pound more or one inch shorter than claimed and tRump is "obese".
Come on, I want to see this guy step on a scale.
https://sports.yahoo.com/girther-conspiracy-theorists-compared-president-trump-athletes-similar-size-005945518.html