Bathroom Reno/ Tile choices
Hi All,
Next month we begin out bathroom reno. It's a full gut job in a small space. Starting from scratch, but not relocating any plumbing.
Strangely enough,I'm finding it easier to do thus than decide on a stain finish for a dining table:) ( another post)
The space, excluding the shower, is only @ 60 sq.ft.
We're ripping out a large soaker tub and replacing it with free-standing. For a vanity, we can't exceed 39". Current vanity just has cabinet below, no drawers. I definitely want drawers for more organization. ( make-up etc).
The shower will double in size and have rolling glass door.
I want the look to be light & bright...soft grey/ white.
Looking for some feedback on tile selection. The following are various components we're looking at...nothing purchased yet:
Tub( in the forefront):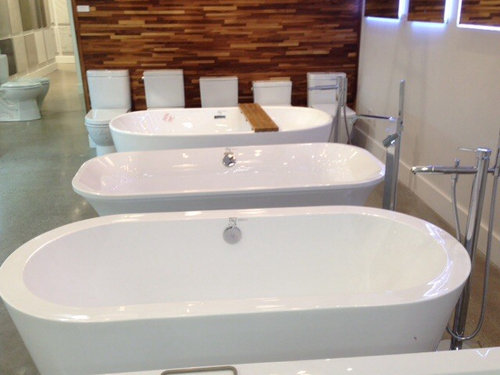 Vanity... Looking at a floating vanity to open up the space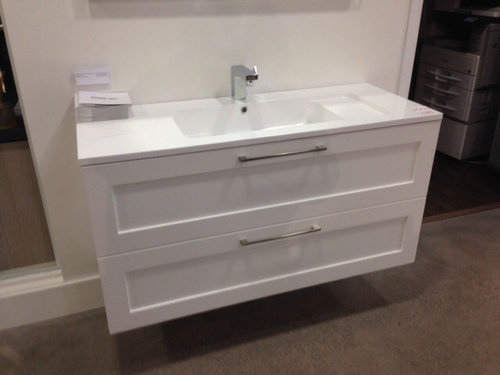 SHOWER TILE( walls)
Tile ( option) for shower walls ( shower will be @ 6' x3 ft)
We can go with large format tile to visually enlarge/ reduce grout lines) . I've. Tile could be 24"x48" vs. 12x24.
QUESTION- what would you do for a niche? ( shampoos)
same tile or an accent tile?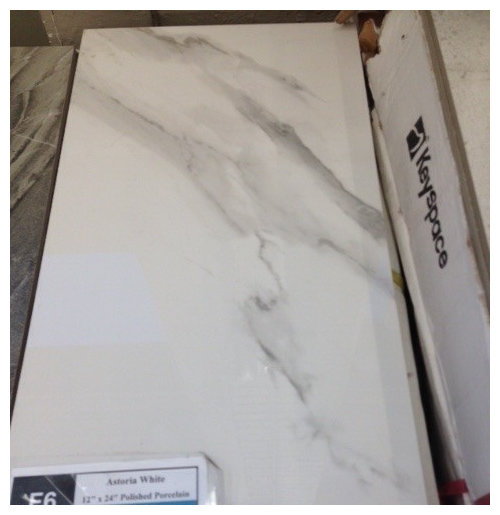 Now comes by indecision...floor tiles:)
Some options so far: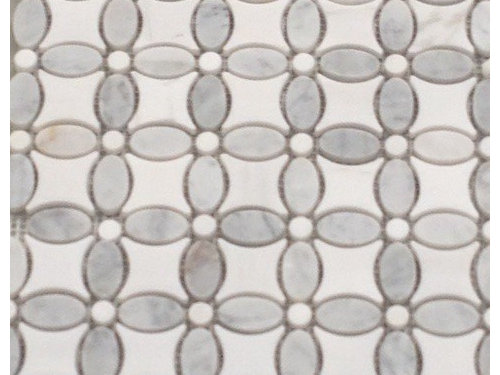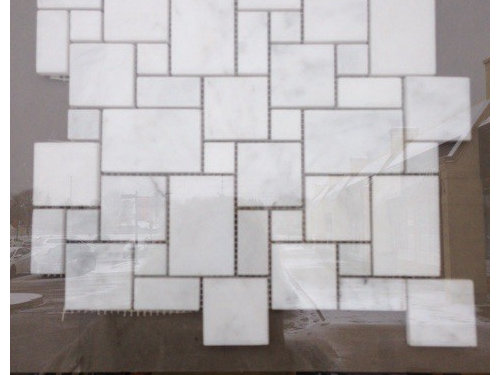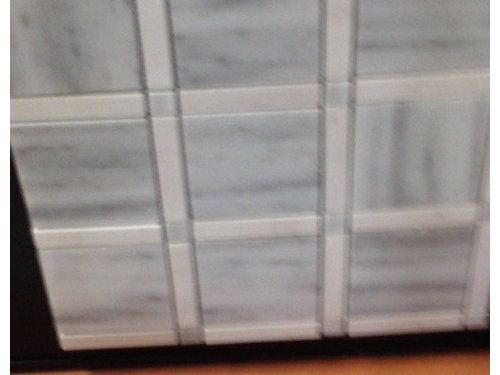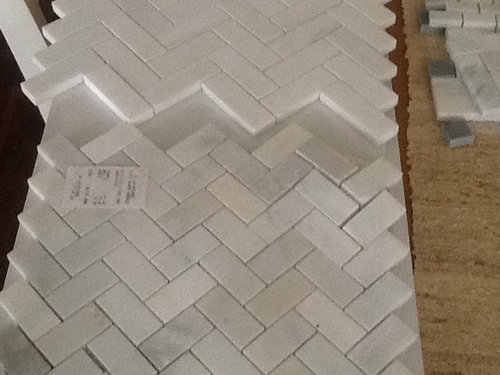 For the herringbone above, could use a larger tile as well...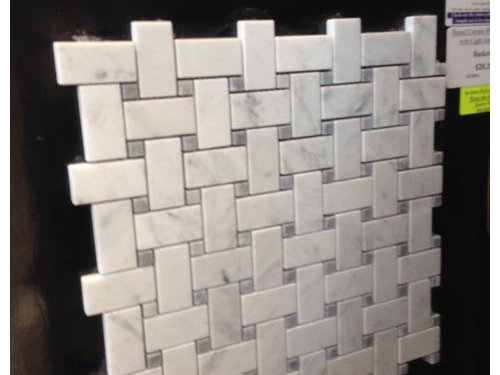 Any favourites ( or other options) on what might work best with the larger wall tile in the shower? Also, would you use the same tile on the main floor as on the shower floor?
Many thanks!