Little Bluestem LOVE time.
It is time to milk the seeds before they blow away in the wind . BUT, They are so beautiful that I hate to disrupt them. My front field is mostly KR Bluestem and I need to interject Native Bluestem, here and there. My cows ate them all up, back in the day that I had two cows. Sheesh, they ate a lot QUICKLY. Turned areas into white limestone marl in just a couple of years. Then the drought and the wind came and blue in all the KR bluestem. The south wind was horrendous that year. The Little Bluestem will hold its own once re established.
I did get a paper bag and filled it last Wednesday with seed. So I want too dig up small patches out in the field and seed in the bluestem.
I just love the disorderly textures in the fields at this time of year. The first shot was burnt ash grey NOTHING in August.The cool wet august changed things around here.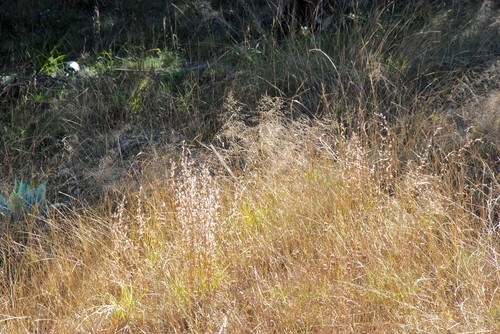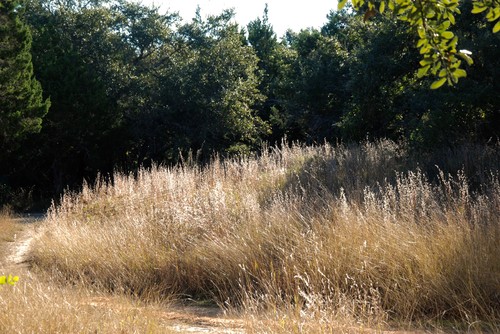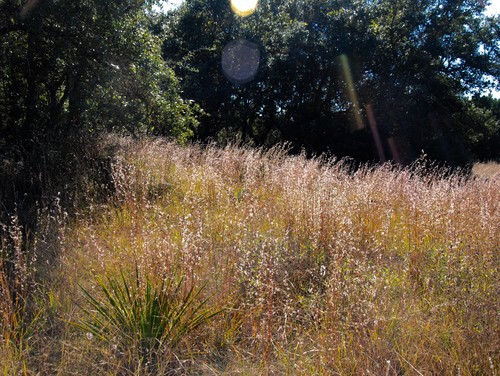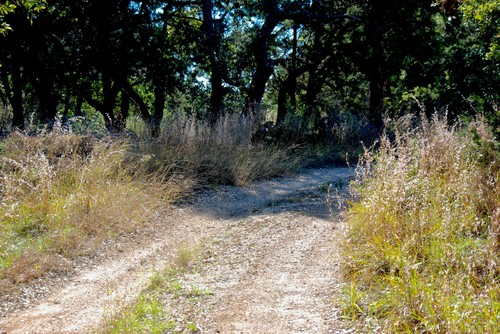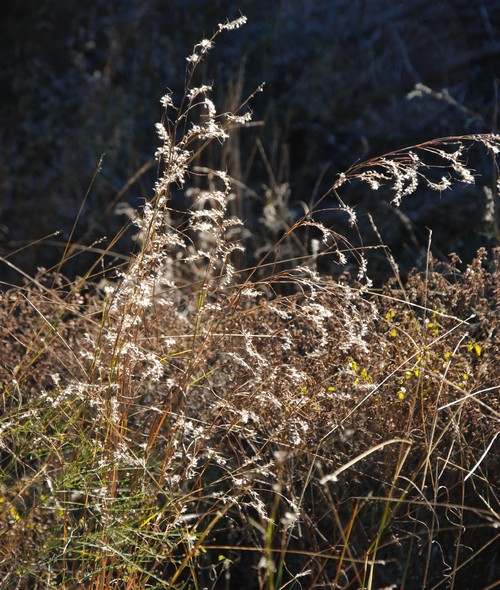 Here is the sunset view of Da View where it is mostly KR Bluestem. There is blue game in patches in the background off to the right , But I need more.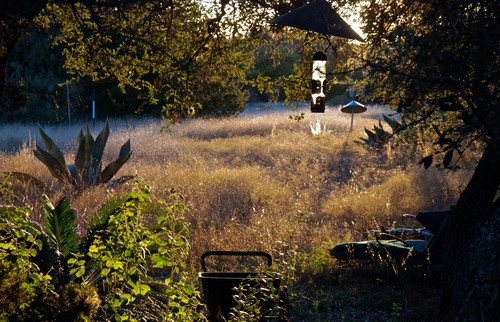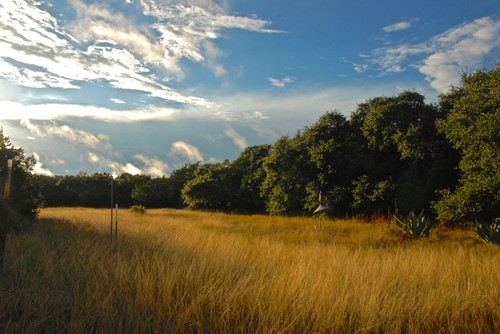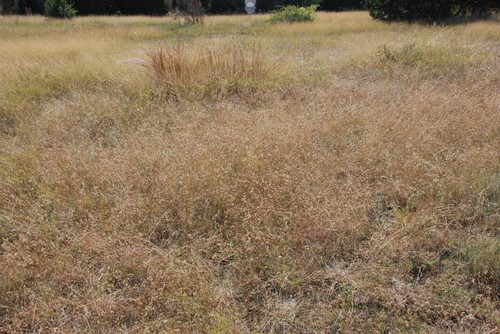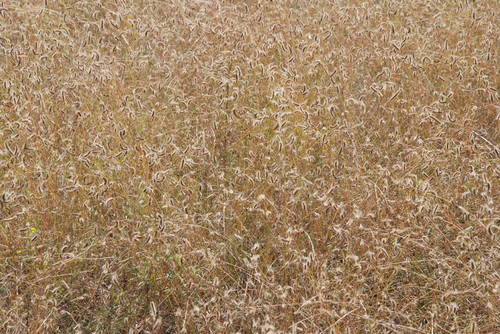 Walking out into the field One can see the color difference between the Blue gamma and the KR (white grass).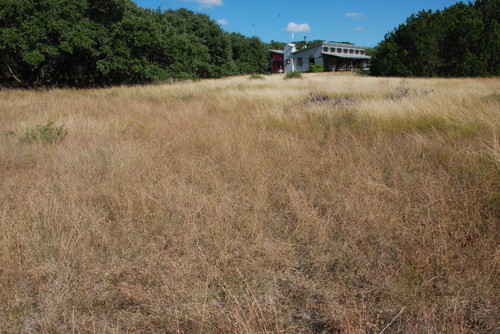 I have also been told that seeding out Silver Bluestem (a mother non native will compete better with the KR than the native. It is treated like an native at the LBJ WFC. They recommend it like they recommend natives. I was talking to a botanist and they are using it too break up the KR monoculture. Fire is not a retardant for it as originally thought. Native bluestem will compete well with Silver Bluestem. It is one of those step processes, first one and then the next.