Need help with kitchen remodeling plan
I have been reading this forum for quite awhile and I am impressed with the wealth of knowledge by so many. My husband and I have been discussing remodeling our kitchen to create an open floor plan. We do not know where to start.
My DH and I want to remodel our kitchen to create an open floor plan. We have a U-shaped kitchen (three sides) with one side of the kitchen on a wall with the dining room on the other side. On this wall is the refrigerator, counter space and cabinets. On the opposite side of the kitchen, directly across from the refrigerator, is a sink and dishwasher with a counter that extends out for bar stools. The range, hood, and more cabinets is on another wall. I attached a photo to give you an idea of how the kitchen is set up.
We would like to tear down two sides of the U-shaped kitchen to create an open floor plan....the wall that is shared with the dining room and remove the side with the dishwasher and sink. I would like to add an island in front of the range and hood. See photo below.
There is also a small breakfast area with an office area across from it. I do not currently use it as an office. We use the cabinets for storage. We added a TV on the wall. A photo is below. This space is also available as part of the remodel. We were thinking we could remove the counter to add a wall of cabinets with a built in coffee machine and a TV.
I have the following questions and I am not sure what is the best path to take to get the right answers. I do not know how much of a budget to set to get what I want.
1. How do I tell whether a wall is load bearing or not? Who do I need to hire to make this assessment? We are concerned the wall shared with the dining room is load bearing. If that is so, our open floor plan idea will not work.
2. How do I determine what budget to set?
3. Should I hire a designer to create a design? Can I just pay a designer to prepare a layout and let him/her know upfront that I am in the investigation stage? I don't know when I can do this project because I am not sure if we have enough money at the moment. I would hate for someone to feel we are wasting their time.
I am feeling a bit overwhelmed and we havn't started anything yet! Thanks so much in advance for your help.
Charon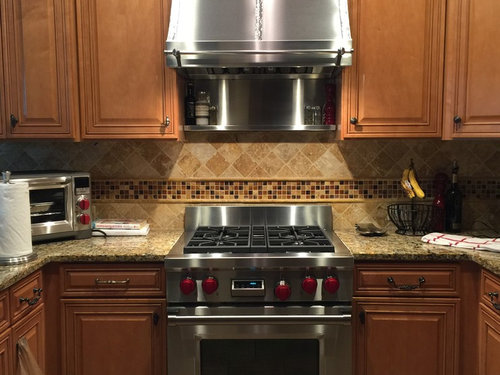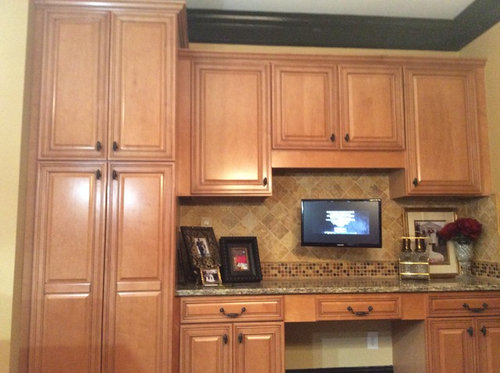 Northern Virginia Design Build Firm | 15x Best of Houzz