Mexican Buckeye and Anacho Orchid Tree success
I have had germination with both of them . The orchid Tree will have tone babied along in pots for a year or so but the Mexican (really a Texan) Buckeye is jumping out of it seed and some already have a foot long + taproots in a month of growth. I BETTER plant the ones in the pots now. I have about 12 in pots. I planted 4 today. I went on a walk into the valley and of the ones that I planted in groups of three straight into the ground unwatered, we had 2 or 3 out of each of the groupings that had germinated. I might have a forest of these plants forming. All good news.
Here is the thread that this is a CONTINUATION OF.
Here is a picture of the one month old plants. They are in a hurry to get on with life. I had to dig some deep holes for them in my rocky canyon ( one of my favorite things to do on a hot humid day). My valley will be smelling might sweet 8 years from now in the early spring.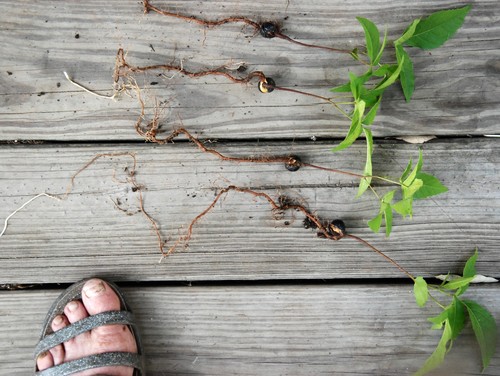 Here is a description of the plant for THOSE PLANTS
and a picture in habitat. Now if they will only live through the next strong La Niña and it drought.