UPDATE: My Love Is Like A Valentine's Day Seed Swap (Pt 2)
We all survived Christmas, but now it's time to get ready for Valentine's Day!
Love is in the air... Cupids... Doves... For all of us, there is one thing synonymous with love, and that is our garden. Let's celebrate that love with a Valentine's Day Seed Swap!
RULES:
Qualifying plants come in three catagories:
1) Anything with a Valentine themed name. Ex. Love In a Mist, Chocolate Vine, Cupid's Dart, Bleeding Heart. Kiss Me Over The Garden Gate, etc.
2) Valentine colors. Anything with red, pink, or white fruit, flower, or foliage. Examples include: Alpine Strawberry (red fruit), Appleblossom Yarrow (pink flowers), White Christmas Caladium (white foliage).
3) Symbolism that is appropriate for Valentine's Day. Ex. Heliotrope (eternal love), Honeysuckle (bonds of love), Jasmine (sweet love), Red Salvia (forever mine). For these, please put a notation on the pack stating what the plant symbolizes.
Send in however many packs you'd like, maximum of 100. Whatever you send in will be the amount that I return to you. Only three packs of the same type of seeds are allowed. If you send in more than 3, the extras will be considered bonus and will not count towards the number of packets sent in. Minimum of 15 seeds per pack. No seeds older than 2014. Anything older than 2014 will be considered bonus and will not count towards the number of packets sent in. Please be sure that all packs are marked with a date.
Use a bubble mailer, as this is what I will use to return your new seeds. Include a return label with your address on it, as well as the postage it cost you to send, plus one additional stamp. This will help account for potential differences in weight/bulk, bonus seeds, etc. If you send cash, I will supply you with a tracking number -- this is my preferred method.
Email me a list of what you have sent, so that I make sure to send you different seeds (putting your GW name or initials on your pack is also helpful). If you have a preference as to what you get back, include it on this list. Please no more than five items on your request list. It can be specific, ie "roses," or general, ie "I prefer edibles." I will do what I can to fulfill your requests.
When I have all of the seeds, I will divide them up to send back to you. Any additional seeds welcome.
Deadline to get the seeds to me is Feb 1st. I will get your new seeds out no later than Feb 9th. This will give the post office a full five days to get your packages to you, so that you receive them by Valentine's Day.
Please respond here if you are interested. Remember, the more unusual or rare, the better!
Send seeds to:
Erica Braun
1894 Lindo St
Benicia, CA 94510
And for those of you wondering... Yes, I will be hosting a contest for a chance at a prize!
Wishing you all a fabulous New Year and a Happy Valentine's Day!
Erica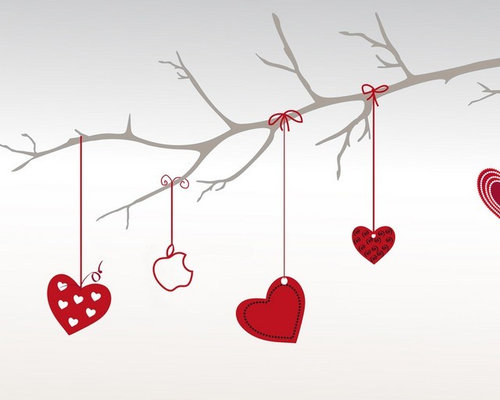 Northern Virginia, Baltimore & DC Metro's Closet Organization Company