Winter Solstice Celebration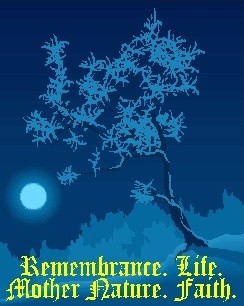 On December 21st please celebrate the Winter Solstice by sowing four sets of seeds. Each separate set of seeds will honor Remembrance, Life, Mother Nature, and Faith.
The first set of seeds are seeds of remembrance and should be seeds of flowers that remind us of someone we knew and loved but who is now gone from our lives forever.
The second set of seeds should be for plants that will make fruit or nectar and invite birds and butterflies to our gardens.
The third set of seeds should be tree seeds. We can honor Mother Nature by growing trees that will help clean the air we breathe, reduce excess sun on the soil, and provide shade for our heads on a hot summer's day.
The fourth set of seeds should be for plants from a zone that is beyond ours in warmth. It will help us to remember that we accept the "Leap of Faith" in our hearts and know that Mother Nature is capable of miracles. I am in zone seven and I will "Solstice Sow" the seeds of faith for plants that are only hardy to zone eight.

Trudi Davidoff
++++++++++++++++++++++++++++++++++++++++++++++
Many thanks to LisaL_Indy for her insightful and inspiring post that we sow seeds on Winter Solstice Day as a Holiday Celebration. I am honored that she asked me to suggest the seeds we sow.
Trudi