When can I start?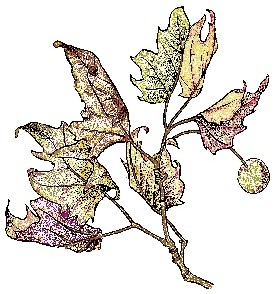 Winter Sowing is done during the Winter, if you start to soon there's the concern of a late season warm spell that will stimulate some seeds to germinate prematurely.
I find the December Holiday Season is very hectic for me, so I wait for all the parties and hoopla to be over and done with, that way I'm not rushed and bothered by other things on my mind. I like to relax when I do my Winter Sowing, I'll put on some music, the crockpot's cooking dinner for me, and I'm calm and at ease.
So how can you tell when Mother Nature has signaled the start of Winter where you live?
Take a look outside. Look at the deciduous trees in your neighborhood. (Deciduous trees are trees that have leaves which fall off at the end of their growing season and get a new set of leaves each Spring....like oaks, maples, birches, sycamores, etc.) When the very last of the deciduous trees in your neighborhood have lost their leaves you could say that Autumn is over and that Winter is starting.
Perhaps you live in a climate where your trees lose their leaves by the end of October, or sometime in November. If so, I'd still wait until the Winter Solstice (December 21st) to Winter Sow your seeds.
Trudi