Labeling Flats so the Name Doesn't Fade from the Sun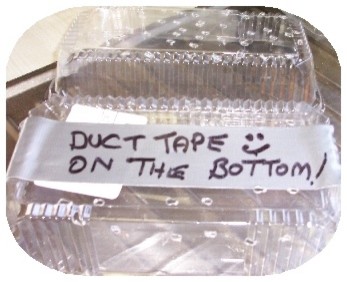 Get some freezer or duct tape, or any other tape that you know will work well after being frozen. Pull off a piece and stick it to the bottom of the flat. Write the variety name on it with a laundry marker (or a sharpie).
You can do this before or after sowing, if you do it afterwards make sure you wipe the bottom of the flat well as freezer or duct tape doesn't really adhere as good as you'd like to a damp surface. Label the tape before sticking it the bottom of the flat.
The label is on the bottom of the flat because the sun can't bleach it down there. I haven't yet found a marker that won't bleach out after a few weeks or months in the sun.