Verbena-on-a-Stick ~ Verbena bonariensis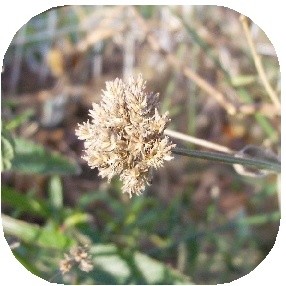 Image by: wintersown

This lovely reseeding annual produce lavender-colored flower clusters atop tall wirey stems. It is a butterfly magnet.
Seed collection is easy. Allow the flowers to fade naturally, the seeds will develop atop the stem, when mature it turns paper-bag brown. Remove the seed cluster and allot it to dry for about a week before crumbling. Seeds are quite small and light tan. Seed and chaff are traded together.