Common Evening Primrose ~ Oenothera Biennis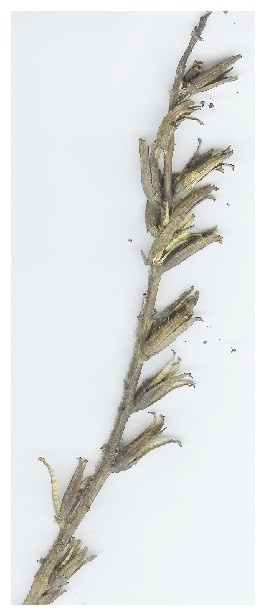 6" stem, brown flecks are seeds
Common Evening Primrose is a lovely biennial wildflower growing between two and six feet high. It has scented soft yellow flowers which begin blooming at dusk. It will often reseed in the garden.
Seed collection is easy. Cut off the dried seed stalks when the pods have opened and the stems are brown. Place them upside-down in a paper bag and allow them to firther dry for a few more days. Roll down the top of the bag to encase the pod stems and shake the bag well for about a minute. This will remove the seeds from the pods.
The seeds are small, brown, and about the size of a flea. The seeds will be in the bottom of the shaken bag. Carefully tear dwon the bag and remove the stems. Empty the seeds and chaff onto a plate and gently puff on them to remove any loose chaff.