How to make your own tile and back-splash (pic heavy)
I hope this post will be helpful for some and inspirational for many. I also hope that you will come back and help me with my new kitchen layout soon.

It all started with my guest bedroom, where I needed 10 plaster angels and I had moved from the place where there was I store where I could get one for $ 10.00 I was desperate and needed to find an affordable solution and found it on eBay, a vendor who sold molds. There was nothing to loose by trying and the rest is history, I got my 10 angles for about $ 10.00. total :)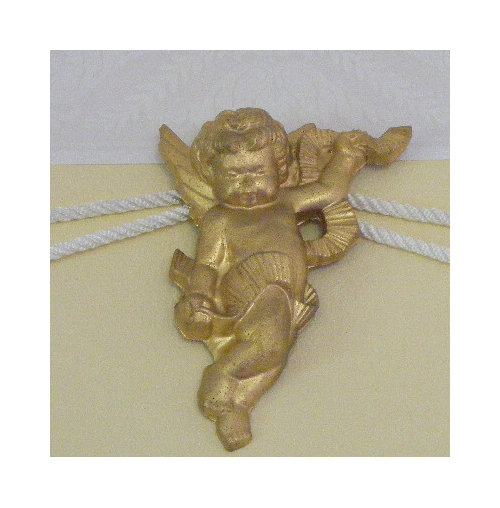 Next came the lion heads, that I needed 12 for my pool patio and every place I look, they were $ 30-40 each. Again, back to the eBay vendor, and sure enough I found my lion head.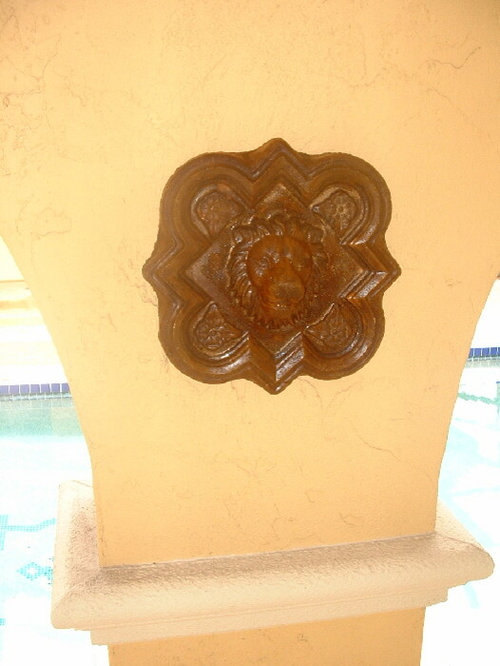 Every time I ordered something from that vendor, I would get an extra mold as thank you gift for free. Every time I made something I wanted to make, I would have some concrete left over and I would use it up by making the gift molds for examples, or just in case I got an idea later and boy did that pay off.
So here is what you need:
Molds: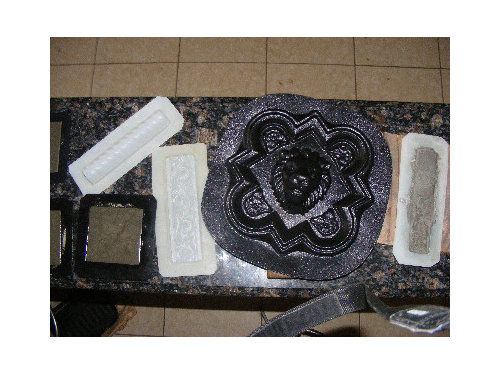 Concrete, the kind without gravel and large rocks: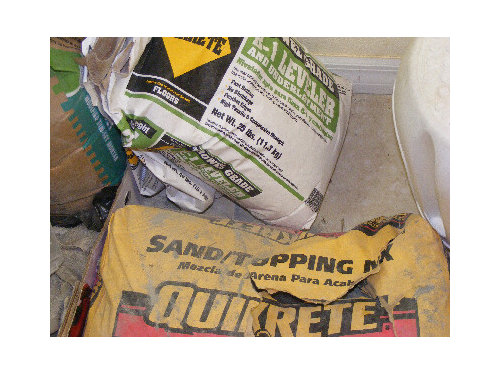 and patience, as you probably will not have enough molds to make many tiles at the same time. I had 3 molds each for the type of tile I used in my back-splash, so it took me about a month or little longer, making one set each day.
Once I had some tiles each, I took a photo of each kind and played in the photo editing software to come up with the back-splash design that I was happy with. I had many days to play around :)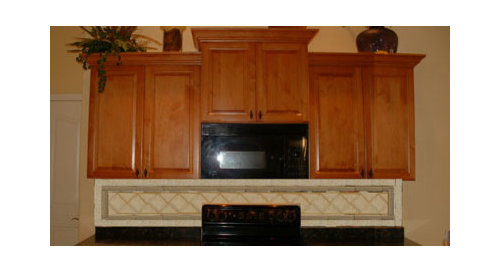 Then I needed to repair the area for the back-splash. With my design, I did not want any outlets to interfere, so those got moved under the cabinets. Then the cement board, similar that is used in showers, was installed, so there was something solid to attach the tile to ,as the tile is heavier that regular tile.
Then I had enough tile and the real fun started. I got to finally install the tile: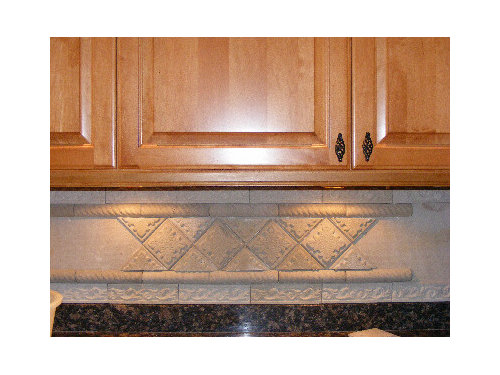 I used the same mix that is used to install ceramic tile, to install my cement tiles.
While the tile was installed, I had to make up my mind what color I wanted it. So I used some broken pieces to test all the acid stains I had to see which one would work for this project the best.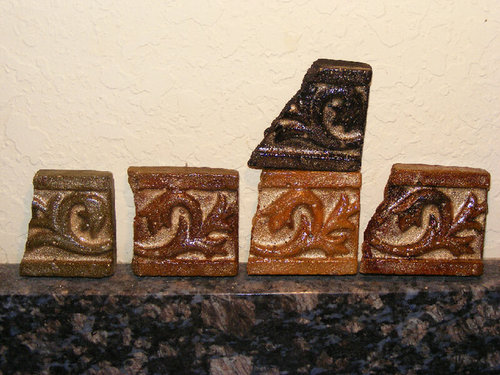 While we got the switches moved, we installed some under cab lights so that once the back-splash is done, it can be dramatically featured for fun.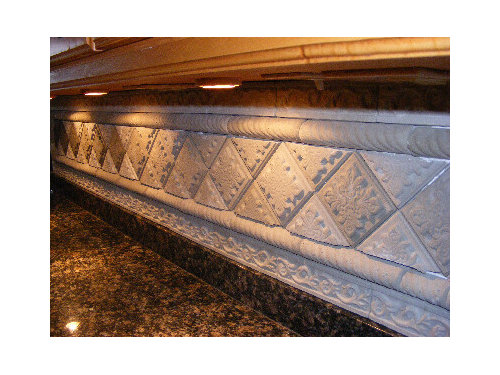 Then on to staining and finally sealing with concrete sealer.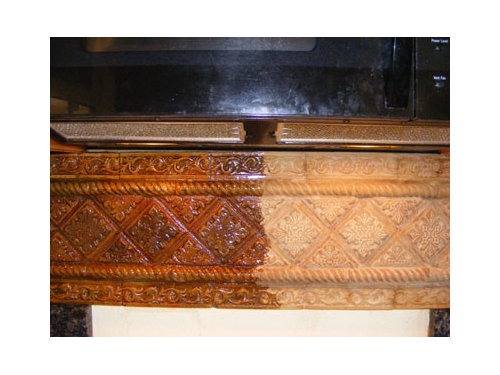 I stained the back-splash once it was all installed, including grout (same concrete) because I used one color and this made it simpler. If I would have decided to use multiple colors, I would have stained the tiles before installing. Sealed the tiles once before grouting, then grouted and sealed the whole project once more.
I hope this picture tutorial has been helpful. If you need some specific questions answered, I will do my best. Here are few more photos of finished back-splash: