new cabinet finished & advise needed.
Remember I posted this summer that I wanted a cabinet for oils and vinegars.

Well we just completed it. I completed the stain and poly

finish just this week.

It is 15" wide x 8" deep. We made a wood top for it.

The best part is it inspired me to organize and

clean out all my cabs. I sold a couple of boxes of stuff

at my sisters yard sale, and also have a box of stuff to

take to good-will.
here is the new cabinet...last winter we made the cabinet

directly above the new cabinet for extra spices, and also

added the cookbook cabinet under the tv cabinet.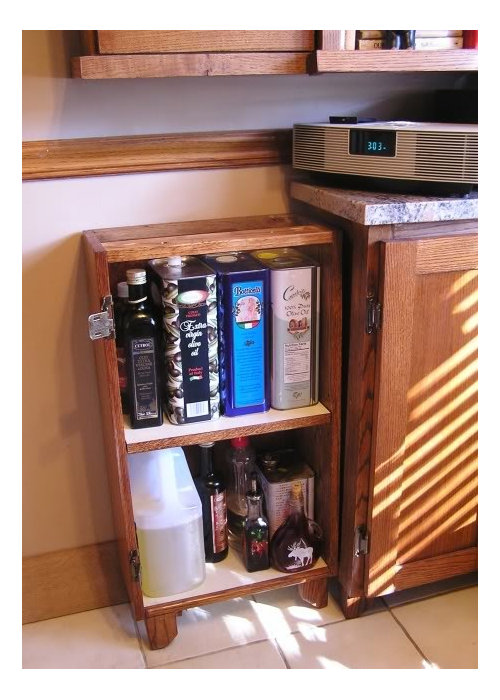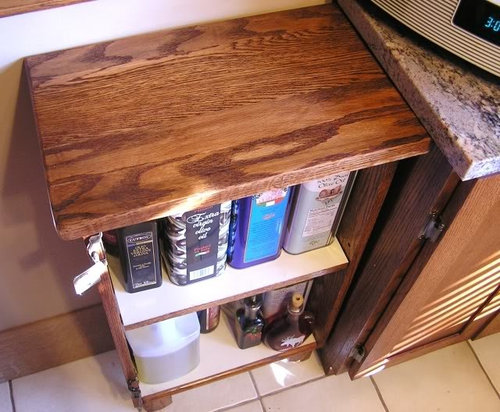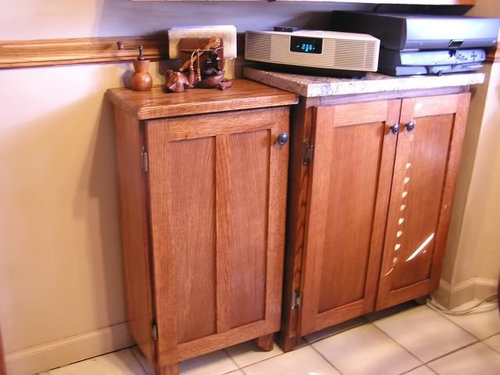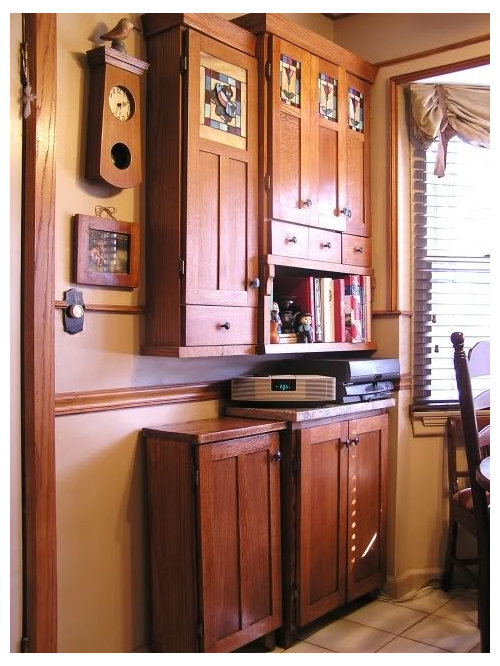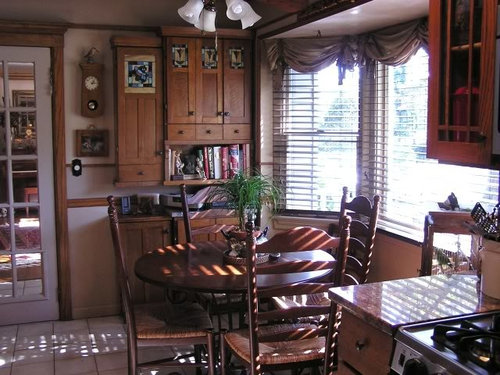 This is our next project...the two doors on the right are 10" wide.

I decided to loose the three shelf unit on the end. Firstly,

it just makes the kitchen look too country, when the look I

want is shaker/arts and crafts, and secondly the back of the shelf is flat sawn oak and the rest of the kitchen is quarter-sawn and rift sawn oak. I think the flat sawn oak annoys me the most. :(

So, I plan on making another 10" door to match the two doors

on the right and on the side making an arts and crafts

rose panel (about 2/2 " wide x 25" long) the total width

of the cab is about 5 1/2" wide.

I have been racking my brains on what to do to change

this end. First I was going to make this door stained glass

and changed my mind, then I was going to put a small drawer

on the bottom with a door on top (no stained glass)

my last idea is to just make a another door so that they

all match...Do I do the simple stained glass on the side

or not?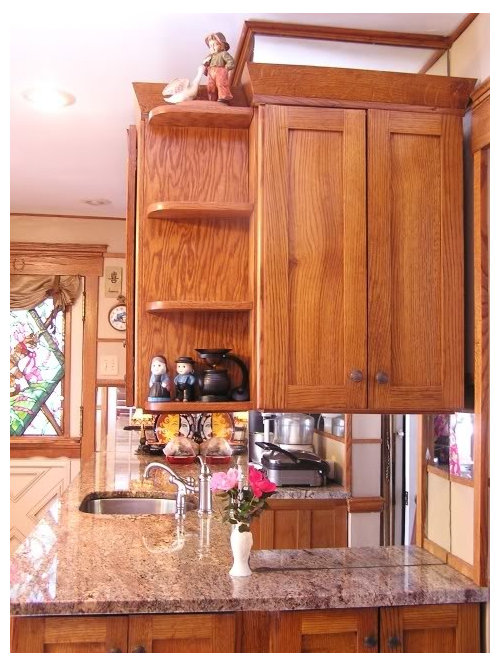 these three doors will face the 15 pane french door. To

the left of the french door is a top cab that has stained

glass pigs in it...I don't want to overdo it, so I'm not sure what to do with the side? any advise is appreciated.

the only other stained glass in the galley part of the kitchen is the side door.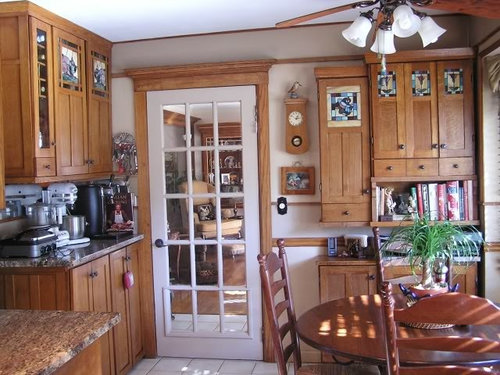 in this shot...see the little amish girl, the stained glass

panel will be there -- or the flat panel if we don't do

the stained glass??? what would you do? the total width of

the side panel will be about 5 1/2" wide and the stained

glass insert will be about 2 1/2" wide x 24" long.

I plan on using the tannish gold backround glass that we used in the backround of the other stained glass cabinet inserts in the breakfast area.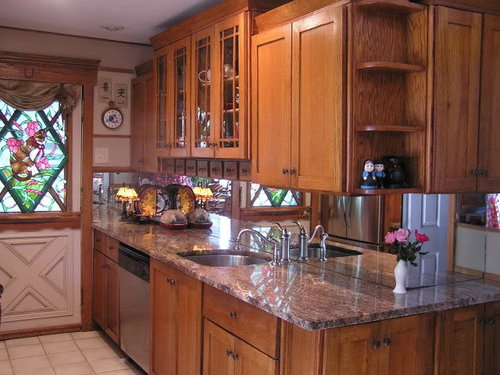 This is the pantry cabinet with the pigs.I plan on using the same stained glass colors.(If I do the stained glass???)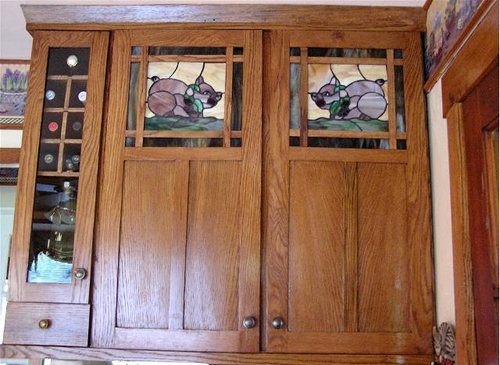 thanks, Joann

Award Winning Kitchen & Bath Design Center Serving the DMV Area