Welcome to veilchen's Member Page
See my Clippings See my Journal See my trade list Send me an email
I have learned so much from Gardenweb, what would I do without you folks?

My garden's focus is roses, mostly David Austins and old garden roses. My climate limits me to the types of roses I can grow, but Austins and some OGRs do well here.

I also grow perennials, my favorites being delphiniums, Siberian irises, and daylilies. And our vegetable garden keeps us supplied in veggies and herbs from spring to fall.

My rose list:
AUSTINS: Brother Cadfael, Chianti, Evelyn, Pat Austin, William Shakespeare 2000, Heritage, Molineux, Eglantyne, Sharifa Asma, Winchester Cathedral, Fair Bianca, Tamora, Mary Rose, Redoute, Charlotte, Teasing Georgia, Spirit of Freedom, A Shropshire Lad, Abraham Darby, Ambridge Rose, Kathryn Morley, Othello, The Dark Lady, Jude the Obscure, Christopher Marlowe, Crown Princess Margareta, Charles Darwin, Constance Spry, John Clare, Wildeve, L.D. Braithwaite, Gertrude Jeckyl, Perdita, The Mayflower, Golden Celebration, Jubilee Celebration, Grace, The Ingenious Mr. Fairchild, Crocus Rose, Falstaff, and Queen Neferititi.

MISC: New Dawn (climber) and Helena Renaissance.

OGR: Compte de Chambord, Konigen von Danemark, Louise Odier, Felicite Parmentier, Fantin Latour, Ferdinand Pritchard, and Camaieux.

PAUL BARDEN GALLICAS: Marianne and Allegra.

ON ORDER FOR 2008: Reine de Violettes, Alchymist, Crocus Rose, Wisley, and Isabel Renaissance. Wow, that's a lot of roses, thanks to all you enablers on the rose forums!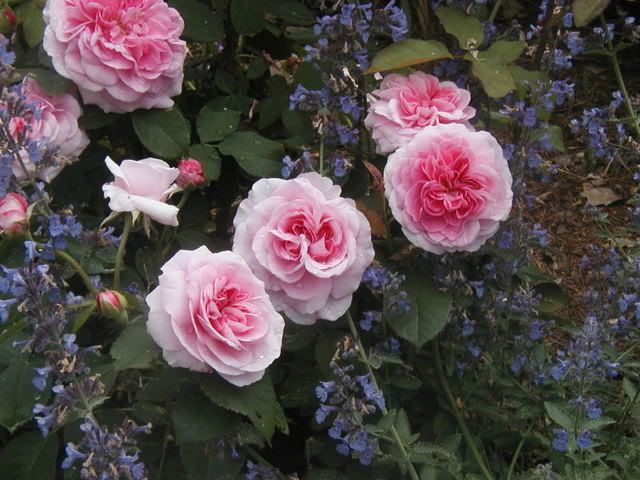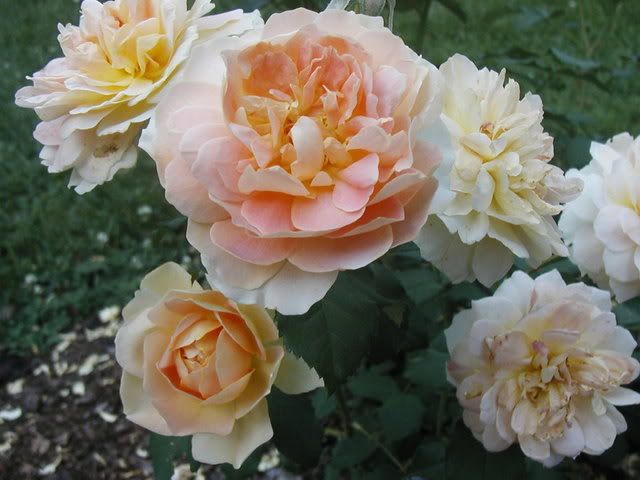 I live in: United States
My zone is: 5b southern Maine
My favorite forum 1 is Roses.
My favorite forum 2 is Antique Roses.
First registered on March 17, 2001 .