Welcome to suellen_delawares's Member Page
See my Clippings See my Journal See my trade list Send me an email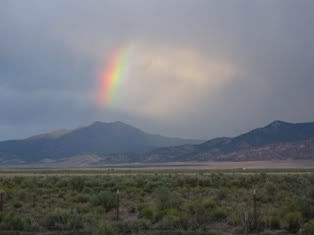 I live in So. UT on 20 acres with my husband, 3 dogs, 3 goats, 32 Delaware chickens and more wild rabbits than we want. I love animals. We have a lot of clay in our soil so it is not easy to grow anything. We use raised bed gardening. Raised beds also make it easier to put chicken wire up. Remember I mentioned all the wild rabbits. I wasn't joking. Everything has to have a cage around it.
Our Ranch is called JackRabbit Ranch because we sit at the bottom of Jackrabbit Mountain. We also thought it would be funny because of all the rabbits.
I am an avid crocheter. I also love to quilt, sew, x-stitch and more.

Picture of a chicken Butt. She turned at the last moment.


My husband told me I should post the entire chicken butt picture as it looked before I cropped it. The hen is roosting on my shoulder so I am taking the picture myself holding the camera out in my left hand. Didgital cameras tend to have a slight delay before taking the picture. In that slight delay the hen turned around. I'm laughing because I knew it.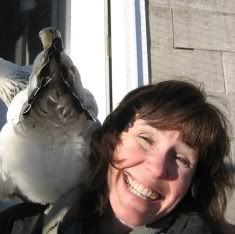 Happy posting,
Suellen
I live in: United States
First registered on May 01, 2007 .