Welcome to ronda_in_carolina's Member Page
See my Clippings See my Journal See my trade list Send me an email
Whoever loves and understands a garden will find contentment within.
----Chinese Proverb
HELLO!
I live in beautiful South Carolina. I began gardening many years ago and became hopelessly addicted!! My style of gardening has always been cottage. I love the mix and waves of colors. I grow from seeds and also have learned to propagate effectively. I began growing roses in 2002, which was coincidentally the year of the rose.
I currently live on less than a quarter of an acre and yet have 60+ roses. I garden in a no frills manner which means I don't spray or fuss over my roses. I have listed below all of the roses that I currently grow. These roses are all quite disease resistant and do well in my no-spray garden:



Abraham Darby

Belinda's Dream

Blush Noisette

Bonica

Borderer

Carefree Beauty

Carefree Sunshine (3)

Christopher Marlowe

Chrysler Imperial

Cinderella

Climbing Pinkie

Country Dancer

Cramoisi Suprieur

Don Juan

Double Delight

Ducher

Duchesse de Brabant

Faith Whittlesey

Fellenberg

France Info (Died-Canker)

Frances Drubeuil

Gnral Gallini

Granada

Green Ice

Gruss An Achen

Gruss An Achen--Pink

Hawkeye Belle

Hot Cocoa (2)

Julia child (2)

Knock Out (3)

La Marne

Lady Hillingdon

Lafter

Lillian Austin

Madison

Marie Pavie

Mothersday

Moulton Noisette

Mutabilis

Mystic Beauty (2)

Old Gay Hill

Our Lady of Guadalupe

Papi Delbard

Penelope

Pink Knock Out

Playboy

Quietness

Scepter'D Isle

Sea Foam

Sophy's Rose

Uncle Joe (a.k.a Toro)

Weeping China Doll

Westerland

White Dawn


Total = Over 60 Roses on .18 acres!!!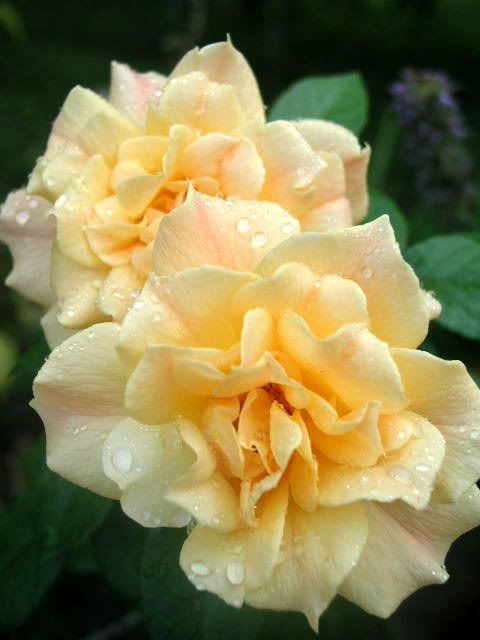 Clematis:

Armandii

Artic Queen

Asao

Betty Corning

Doctor Ruppel (2)

Durandii

H. F. Young (2)

Jackmanii (2)

Nelly Moser

Ramona (?)

Silver Moon






For more information and photos of my garden you may follow the link below:



Ronda's Carolina Garden

Enjoy,

Ronda

I live in: United States

My zone is: Upstate SC -7a

My favorite forum 1 is Antique Roses.

My favorite forum 2 is Roses.

First registered on September 06, 2001 .