Welcome to remy's Member Page
See my Clippings See my Journal See my trade list Send me an email
Hi,



I live in a suburb between Buffalo and Niagara Falls. Summers are normally very nice here, and winters are generally snowy, but it is not the tundra. I really am in zone 6.
I wish I had known when we bought our house that I would become so obsessed with gardening. I would have bought more land. I am an organic gardener. I love growing roses, but I grow so many other shrubs, bulbs, perennials,tomatoes, and other fruits and vegetables too.
I am one of the hosts of the Buffalo-Niagara Tomato TasteFest Party. If you would like info on attending, please email me.
I am a Buffalo Botanical Garden member and a member of the Genesee Valley Rock Garden Society. I am also a volunteer for the Delaware Park Rose Garden. I have started a garden blog(see link at bottom of page,) where I plan to show pics through out the garden season.
Some other things I like to do are play pool, cook, write poetry but not the silly love kind (scroll to the bottom to see a few examples if interested,) and bird watch.
On the computer, I am often worried about being misunderstood. In real life, I can be very talkative. When I do talk I am very expressive and use my hands a lot just like a short Italian woman should : )
I just cut this quote out of the paper and put it on my fridge,"A garden is a lifetime. The only way I will ever be finished is when I'm dead." That was Oscar de la Renta. You never know who is a gardener!
There was a request on the Antique Rose Forum to list the roses we grow on our profiles, so I decided to do that.
Alba:
Mme. Legras de St. Germain

Souvenir de la Malmaison
Bucks:
Aunt Honey
Folk Singer
Prairie Harvest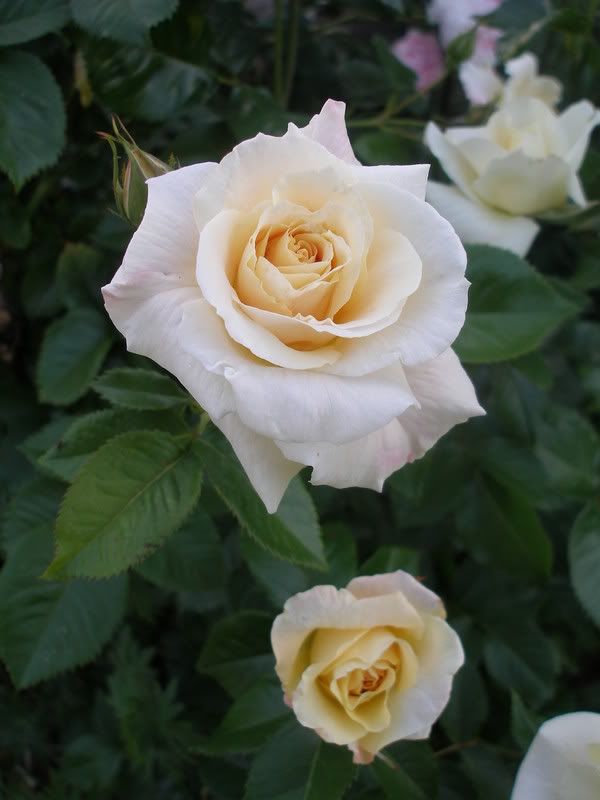 Quietness
Prairie Sunrise
Prairie Breeze
Hawkeye Belle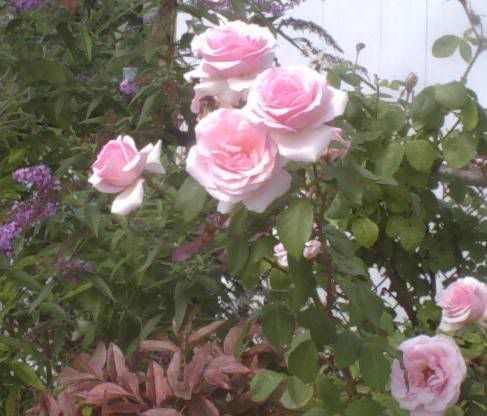 Centifolia:
Fantin Latour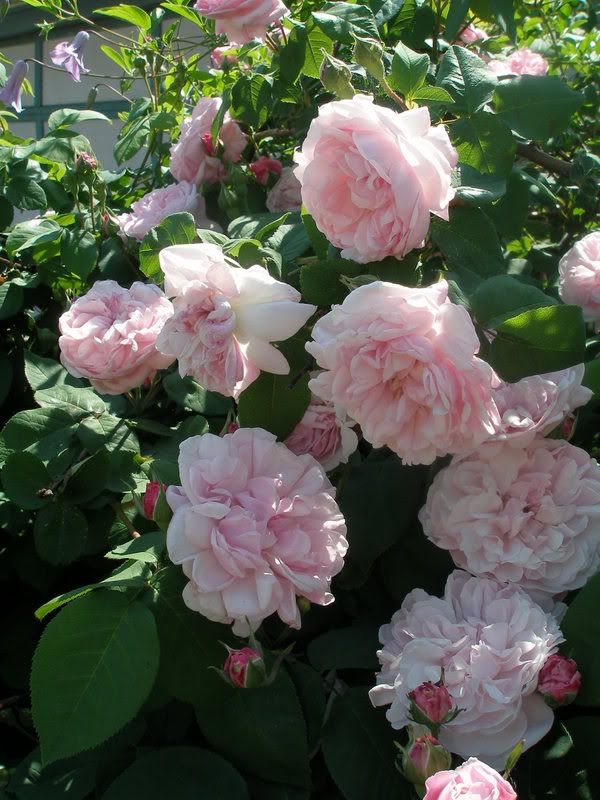 China/Bourbon:
Eugene de Beauharnais
English Garden
St. Cecilia
Damask:

Belle Isis
Ipsilante
Climber:
Long John Silver
Hybrid Perpetual:
Marchessa Boccella
Reine des Viollettes
Hybrid Tea:
Blue Girl
Dame de Coeur
Just Joey
Mini:
Cinderella
Dresden Doll
Peaches n Cream
plus a few unknown
Polyantha:
Clotilde Soupert
Marie Pavie
The Fairy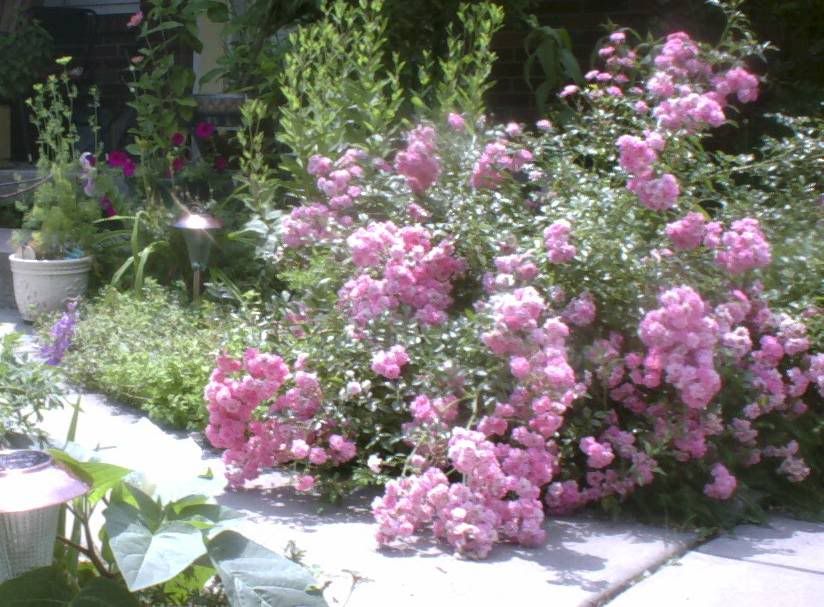 Rambler:
Leontine Gervais
Rugosa:
Hansa
Shrub:
Gruss an Aachen
Darlow's Enigma
Harrison's Yellow
Vineyard Song
Species:
Rubrifolia(Glauca)
Plus I have a few shrubs and climbers that I do not know the identity.
-----------------------------------------------------
Farewell
Out into the solemnly beautiful day
Elvis music dissipates in the air.
A red circle forms.
Hands clasped.
A butterfly floats within
Seaching to rest,
Lands on his heart's hip.
Thirty-Two red balloons
Released.
All eyes watch
The silent rising, swirling away
Becoming smaller
Finally
Engulfed by the vast blue.
A mother softly, sweetly
Whispers to the sky,
Goodbye.
--------------------------------------------------
Falling
Slipping on snow
Just frozen over,
I landed on a dry patch
of sidewalk.
Sitting there, I wondered
If I would of been better off
Tripping on the cement
And falling on ice.
As I rose,
I figured it
Really didn't matter.
My ass would of
Hurt either way.
-----------------------------------------------------
Boilermaker
The old man
Smiles
At the young
Big breasted barmaid
You have beautiful...
Eyes.
She smiles back
Repulsion and pity,
A shot
Of whiskey
Washed down
With beer.
I live in: United States
My zone is: 6WNY
My Birthday is April 6 .
My favorite forum 1 is Antique Roses.
My favorite forum 2 is Growing Tomatoes.
First registered on March 16, 2001 .