Welcome to gypsysunrise's Member Page
See my Clippings See my Journal See my trade list Send me an email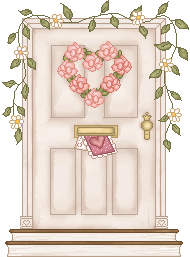 Hey... My name is Sasha..

I am 28, and live in the southwestern part of Virginia (Richlands area).

I moved here here a few years from Casper, Wyoming.

I love it here!



I love gardening - Roses are my passion!! =)

I also have Clematis, Hostas, and others in my gardens.

I'm trying to start a veggie garden for the first time this year - wish me luck!! lol =P

I'm having luck with strawberries so far..

I am trying a couple of "upside down tomato" plants.. And, a few in the ground. lol






I look forward to seeing some of ya around in the forums.


If you'd like to send me an email, just knock on the door! lol

Click the door at the top of the page... =P




I live in: United States
My zone is: Z6 VA
My favorite forum 1 is Roses.
My favorite forum 2 is Virginia Gardening.
First registered on April 17, 2005 .