Welcome to gabe15's Member Page
See my Clippings See my Journal See my trade list Send me an email
I'm 16 years old , I have been growing bananas for 3 years. I grow in my house in Nederland, Colorado, USA.
Plants that are in my collection...
Musa muluensis
Musa rubinea
Musa yunnanensis
Musa basjoo
Musa coccinea
Musa siamensis
Musa beccarii
Musa mannii
Musa velutina
Musa cheesmani
Musa laterita
Musa nagensium
Musa sikkimensis
Musa acuminata subsp. zebrina
Musa manii x ?
Musa hybrid 'Royal Purple'
Musa hybrid 'Lavendar Beauty'
Musa hybrid 'Milky Way'
Musa (sp?, hyb?) 'New Bhutan'
Musa 'Rose'
Musa 'Ae Ae'
Musa 'SDC'
Musa 'California Gold'
Musa 'Gran Nain' x acuminata subsp. zebrina
Musella lasiocarpa
Ensete sp. 'Thai superbum'
Currently I'm trying seeds of...
Musa monticola
Musa ingens
Musa lawitiensis
Musa campestris var. lawasensis
Musa campestris var. limbangensis
Musa rubinea
Musa cheesmani
Musa sikkimensis 'Red Tiger'
Musa yunnanensis
Musa thomsonii
Musa itinerans var. gigantea
Musa nagensium
Musa beccarii
Musa textilis
Musa velutina
Musa laterita
Musa balbisiana
Musa 'New Bhutan'
Musa 'Royal Purple'
Ensete sp. aff. superbum 'Thai superbum'
Ensete ventricosum
Ensete glaucum
Ensete superbum
Ensete perrierii
="http://i3.photobucket.com/albums/y71/Gabe15/coccinea.jpg" alt="Image hosted by Photobucket.com">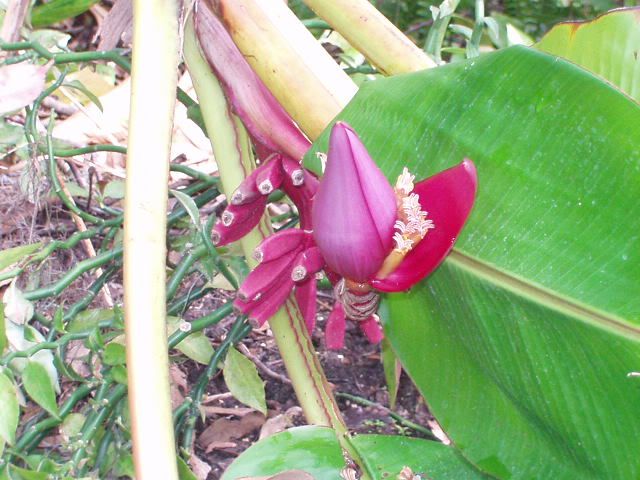 I live in: United States
My zone is: z3-4 CO
My favorite forum 1 is Banana.
My favorite forum 2 is Rocky Mountain Gardening.
First registered on August 05, 2003 .