Welcome to dancingmoons's Member Page
See my Clippings See my Journal See my trade list Send me an email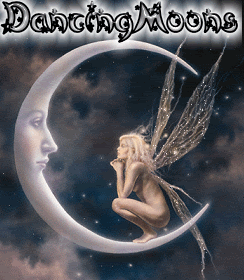 My e-mail is:
hopefloats285@gmail.com
(Updated March 14, 2012)
Please call me Trish..
I first registered on the GardenWeb in June of 2005 under the name "SpiritMate" but i must have messed up somewhere, as the "powers that be" made me go away, ( to "disney") I waited a few months, and came back ( i hated being away from here) I have caught the "Round Robin" bug bad, and love to join in them! I enjoy, NASCAR!!..Go # 6!!... Football ~ Washington Redskins!, Baseball: Red Sox!, Scary Movies! , Discovery Channel, Natl. Geographic Channel, HGTV, A&E, Paula Deen, and other tv..! I am a bird lover, and feed and house them! I love chocolate,(no nuts) incense, lotions, coffee, fairies, windchimes, garden flags, pinwheels, frogs, penquins, yorkshire terriers, any yard art, candles, F1 Racing, .
.....I have 2 children,, my youngest son is 20, ...My oldest daughter is 25 and living & working in Arizona. We have 2 dogs, 3 cats..2 of which we just rescued in November!!..I just recntly moved form my family home, and was unable to bring any plants with me..so i am starting new again!! ########################################################
A special thanks to everyone I have traded with in the past, and hopefully the future, You all are terriffic! ...
~*~*~*A special thanks to members "MELLEN" & "KATIE88" for sending me more of my wants than I thought I would ever find!! *~*~*~
Check out the rate & review forum!!
Rate & Review forum
*Trade references given upon request*
I live in: United States
My zone is: 6 South East CT
My Birthday is June 21 .
My favorite forum 1 is Butterfly Garden.
My favorite forum 2 is Northeast Coastal Gardening.
First registered on September 01,2005.