Welcome to cleo88's Member Page
See my Clippings See my Journal See my trade list Send me an email
2009 will be my first year growing tomatoes from seed - wish me luck!



The light stand my husband built me - he rocks!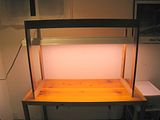 My first wintersowing - tomatoes, chives and nasturtium:







The raised bed for perennials I built last year: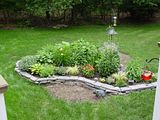 I live in: United States
My zone is: 6 / MA
My favorite forum 1 is Growing Tomatoes.
My favorite forum 2 is Winter Sowing.
First registered on January 28, 2009 .