Welcome to cheerpeople's Member Page
See my Clippings See my Journal See my trade list Send me an email


3 Simple Rules for Trading Plants with me:

1. I do not send free plants/seeds through the mail. You may stop by for freebies.

2. I will mail your box promptly after I receive the plants you promised me.

3. If you can't agree with #2 please drive over and trade plants in person. Iced tea and garden tour optional;-)



If you'd like to trade email me that you are ok with the 3 simple rules. If you don't you won't hear from me. Lol!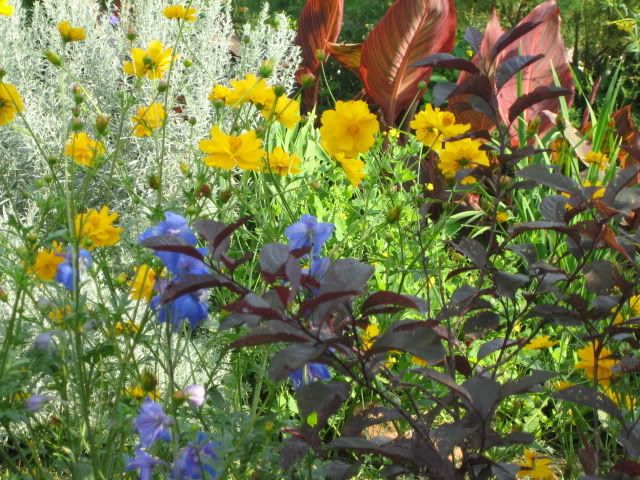 Not rules just FYI-





My garden has just the right amount of canna, daylily, hosta, and tall bearded iris. I don't need more.

















I started this list long before the rate and reviews forum existed--
Newer trades will get mentioned there as well.
I have traded boxes of plants with and would recommend the following 38 traders (I might not have gw name) list isn't complete, I just didn't keep track of everyone: Amandapanda920, Daylilly99, Neonposey, Gardenpoppy, Candycow, Sherlene, Julie_mn, Salempetunia, Ronnie17, PNWJoy, NFRonseaview ,fgilles024240, janetlee50, heidibird, girlgroupgirl,Mtgirl, flybynyte, jerry sheldon,meadowbrite, normashirl, birdlady, marcia1,harydaddy, MaryAnn_chgo, Jan Lotze, Mrs Sterrett, Nelz,( Deni, Susan, Anita, Marea, Dirtpig, Cannahavana- my 'travelling daylily' group), Margie Brown, Limequilla, Badgardner, Sissy, Fgomez( plant sase) Fillygirl, and more I didn't write down....

I have now met 6 members of GW! One member from Davesgarden, and one from gardenmessenger!
I live in: United States
My zone is: 5a
First registered on September 14, 2002 .