Welcome to cadurning's Member Page
See my Clippings See my Journal See my trade list Send me an email
newbie. Moved to Mississippi from Las Vegas, where nothing grows except rocks, to be near grand kids, dogs, cats, horses, and cows. What a climite change. Like it here so far but miss the Las Vegas clear skies 24/7/365. The wife loves anything that grows including flowers & grand kids. She has gone nuts with flowers everwhere and is spoiling the grand kids. I just spend 24/7/365 mowing the lawn that never stops growing and killing fire ants.
my beloved ride with all of the options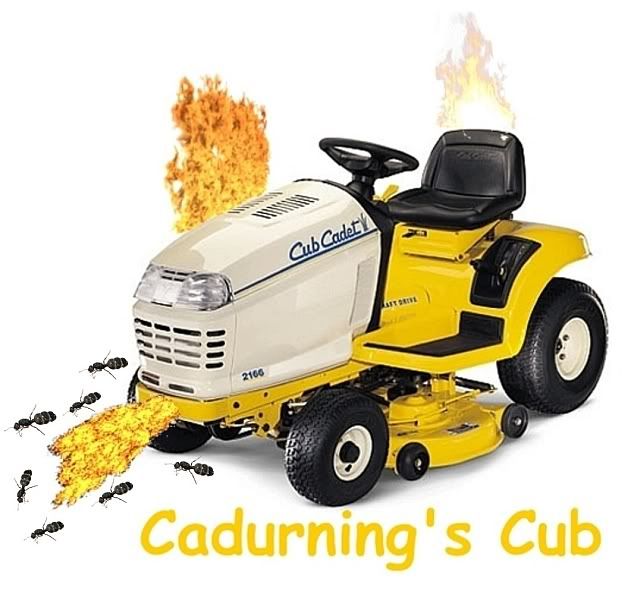 art credit JoshuaTree
I live in: United States
My zone is: 8 central MS
My favorite forum 1 is Tractors.
My favorite forum 2 is Lawn Mowers.
First registered on September 21,2003.