Welcome to cactusfreak's Member Page
See my Clippings See my Journal See my trade list Send me an email
Purchased greenhouse in Nov. 2002.
Foundation layed Jan. 2003.
Greenhouse erected July 2003.
Finished my greenhouse and got heat and electricity in Jan 2004.
Water lines summer 2004.
Making paths and beds like in a botanical garden. Planted elephant ears, bananas, trumpet trees,gingers and a few vines.
Update Feb. 16, 2005
My greenhouse is a Florian 32x37 all glass except where equipment had to go thru the walls. This is Lexan.
Full ridge automatic roof vents.
4 - 24 inch HAF's
3 - 24 inch exhaust fans and 3 - 24 inch automatic shutters.
1 52 inch ceiling fan.
3 High bay 400 WATT Metal halide lights.
200,000 BTU Modine LP gas heat. Only for extreme conditions. Runs off same tank as house.
200 AMP seperate electrical panel.
3 - 1500 watt electric space heaters - Main heat source.
1 - 55,000 BTU Reddy kerosene heater with thermostat set @ 40 degrees.
1 - 23,000 BTU Kerosene manual heater as back-up to Reddy heater.
Toro misting system for cooling in summer.
2 - Greenair control panels for exhaust fans and heater.
Senaphone monitoring system.
Long range thermometer with alarm and humidity sensor.
Water heater.( As of 2/05 'still not hooked up'.)
Lounge chair and table and chair.
Aluminet shade cloth on interior.
Magni-Clear pool covers on outside in the winter. Roof and North wall.
2 - Water spigots.
Very small pond
Volcano water feature
Beds edged in centipede edgers. Sand color
Flooring - landscape fabric with granite gravel
7 - 55 gallon water barrels for heat retention.
Walled off potting area.
Several beds planted in the ground.
Lots of pots just sitting inside beds.
I collect all kinds of tropicals. Mostly Ariods, gingers, and bananas. Some cactus in the greenhouse.
I have over 300 varieties of Hosta.
Over 50 varieties of hardy ferns.
Covered courtyard where I keep my cacti and other plants.
This is just a hobby. I have no intentions of ever having a business. Way too much work.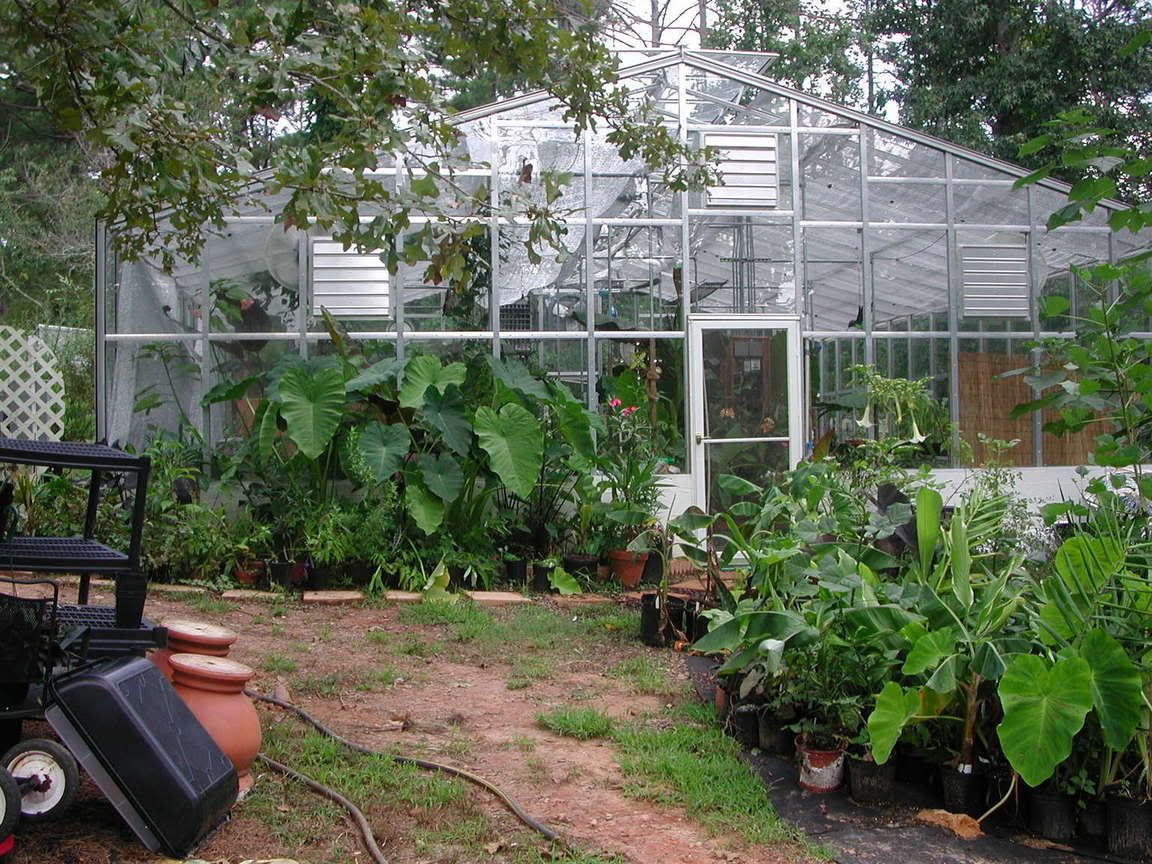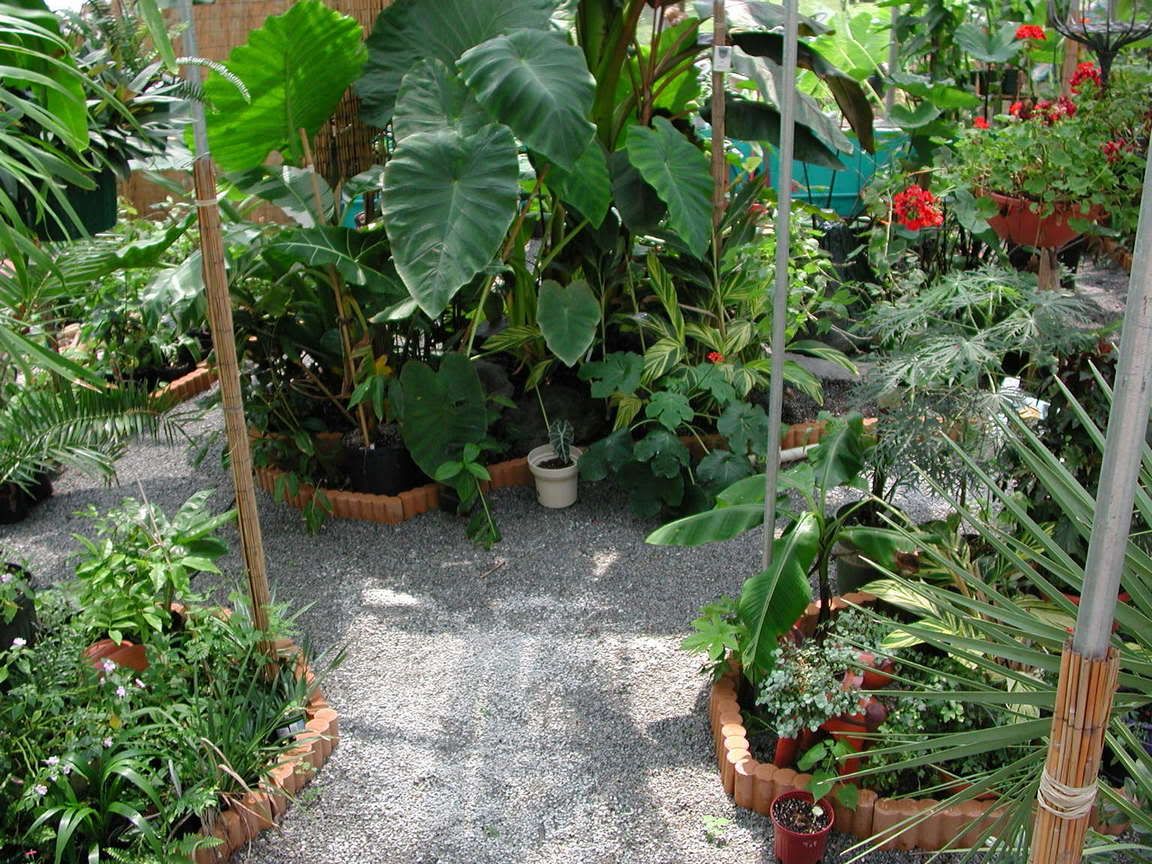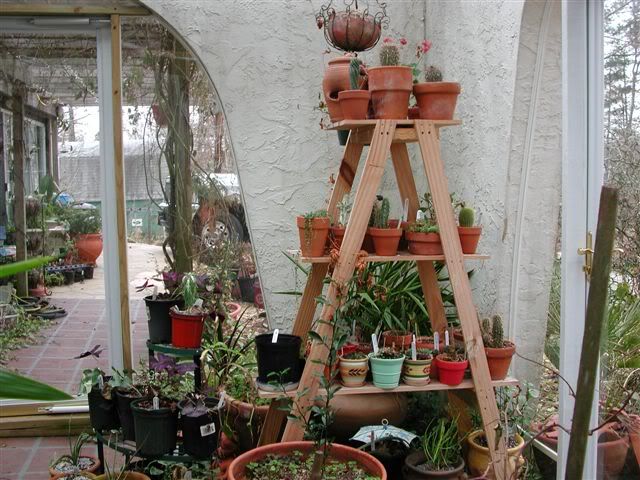 I live in: United States
My zone is: 7
My favorite forum 1 is Tropicals.
My favorite forum 2 is Cacti & Succulents.
First registered on October 21, 2003 .