Welcome to berrytea4me's Member Page
See my Clippings See my Journal See my trade list Send me an email
I live in Colorado. Have gardened all my life, most of it in Western WA. I love plants- everything from vegetables, herbs, flowers, fruits, and ornamental shrubs. I especially love heirlooms: roses, iris, peony, lily.

I am finally planting a 4 year long landscape project- my entire lot and dream gardens- from scratch.

2005 was spent laying out the design, ammending soil, and digging walkway/patio.


2006 was the year of trenching for sprinkler system pipes. More soil ammendments too. Plus I scored a pallet of sod for free (someone overpurchased) so was able to lay one area of lawn.
2007 saw the sprinkler system come to life with reuse of the long dormant well on the property. The edging is laid for the lawn areas, the primary walkway is in and the patio will be in before end of season. I was able to start planting beds and moving things from my "experiment" beds in the fall.
2008 is expected to bring fencing, more planting, and finish installing sod. I hope to find a reasonably priced mulch for all the beds and will likely plant some easy-grow annuals to fill in while the perennials and shrubs establish themselves.
Here are some of the flowers in my gardens in 2008
Someday....... to be like this pix of Denver Botanical Garden........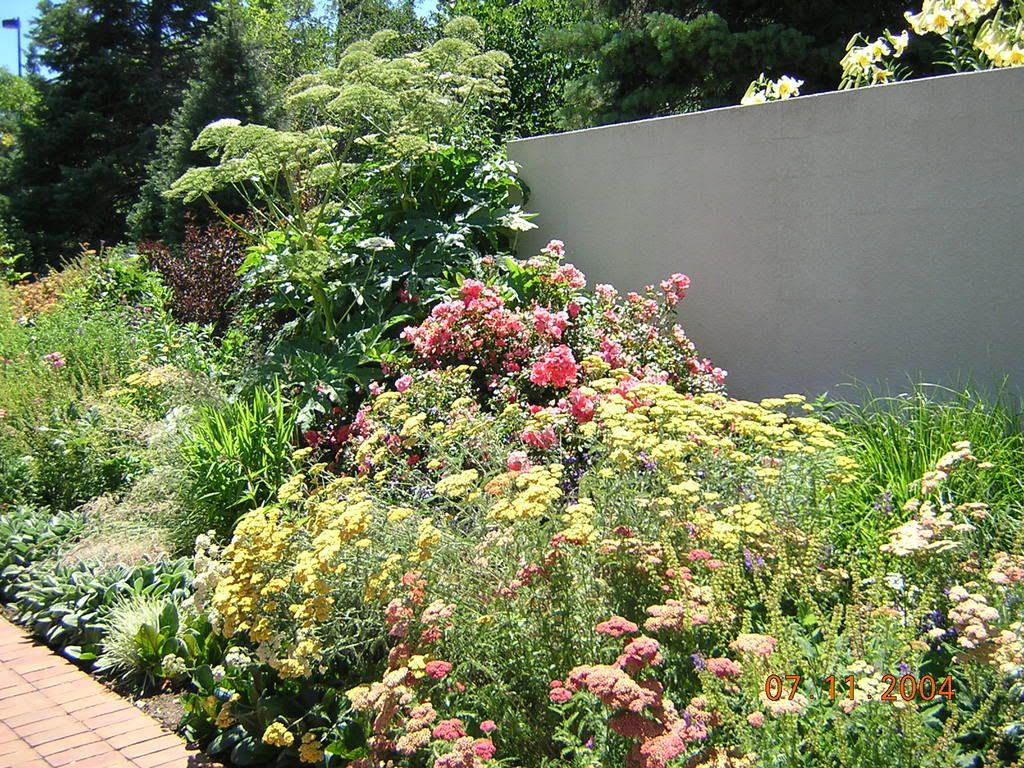 My goal is continuous color, and year round beauty along with ease of maintenance.
Here are my daylily blooms in 2008
I live in: United States
My zone is: Z5 CO
My favorite forum 1 is Daylily.
My favorite forum 2 is Rocky Mountain Gardening.
First registered on September 21, 2007 .