Welcome to barbamaman's Member Page
See my Clippings See my Journal See my trade list Send me an email
My husband and I live on 80 some acres of woods and meadow. We have horses, a donkey, cats and dogs. I bred and showed cairn terriers for many years, and now have 2 - plus an Italian greyhound. I am a retired teacher; my husband works from home. We have four grown daughters. I enjoy gardening, animals, nature, literature, travel and crafting. Enchanging seeds is such a fun idea!
Great news! A tiny new granddaughter! Our first. Knitting, smiling, so good to have a baby in the family.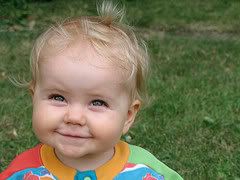 I live in: United States
My zone is: z5/6 OH
My favorite forum 1 is Perennials.
My favorite forum 2 is Plant Propagation.
First registered on October 11, 2004 .