Welcome to aka_margo's Member Page
See my Clippings See my Journal See my trade list Send me an email
I am married, and our only children for now are our 2 cats. I work as a library media specialist (librarian) in the public schools so I have my summers off to garden. I love coneflowers, hostas, and hydrangeas. The House of Hosta is about a 45 minute drive, so I try limit myself to three trips there in the summer. My husband complains about my plant obsession, but in reality he helps me a lot. Our yard has gone from no landscaping for 40 years (previous owners) to a beautiful, tranquil spot you could sit for hours and watch wildlife.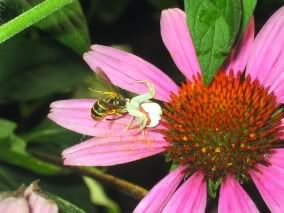 I live in: United States
My zone is: z5a WI
My favorite forum 1 is Hosta.
My favorite forum 2 is Wisconsin.
First registered on July 28, 2003 .